Sarah Berry, Founding Chair
Sarah Berry is happiest when gathering communities to participate in creative expression and experience memorable arts happenings. She is a longtime member of the New Center Now Executive Council and one of the creators of 8 Nights, 8 Windows. Sarah now lives in Rockville, Maryland and works as cultural arts manager at a vibrant retirement community. Prior to her move, she was the program manager at The Art Connection and a photography instructor and curator for the City of Boston's Parks Department. Sarah has lived on four continents and never passes up a chance to visit a farmer's market.
Jessica Alpert Silber, Production Co-Chair
Jessica Alpert is the Managing Producer for Program Development at WBUR. In this position, Jessica develops new podcasts and programs while also launching and nurturing WBUR's newest projects. In addition, she oversees the role of WBUR's iLab, an experimental unit that works to break new ground in the area of audio storytelling.
Jessica's freelance work and projects can be found on NPR, PRI, the BBC, The Atlantic, MIT Tech Review, Bust Magazine and The Washington Post. As a Fulbright Scholar, Jessica spent one year collecting the oral histories of the 60-family Jewish community of El Salvador (online library forthcoming).
Originally from Texas, Jessica received her undergraduate degree from Columbia University's Barnard College and her masters in history from Indiana University-Bloomington. Today, she lives with her husband, twin son and daughter, and two cats in Somerville.
Laura Mandel, New Center Executive Director and Project Lead
Laura Mandel is the Executive Director of the New Center. With a passion for public art and Jewish culture, Laura has worked for The Hillel Jewish University Center of Pittsburgh, Hadassah Southern California, and the New Center for a combined 11 years of non-profit management, program development, and fundraising. She has served as a volunteer of the Pittsburgh JCC, United Jewish Federation of Pittsburgh, NCJW LA, Eser Young Adult Learning, Jewish Community Relations Council, and the Carnegie Mellon Alumni Association (Bachelors of Humanities and Arts '04). Mandel teaches an array of art and craft classes, runs her own custom Judaica business, and is a former Prozdor faculty member. A Newton native, Mandel currently resides in Brookline with her husband and son.
Abby Goldenthal, CJP Staff Lead
Abby Goldenthal is the CJP Manager, Young Adults at Combined Jewish Philanthropies in Boston, where she manages the Young Adult Innovation Agenda. In addition to coordinating the PresenTense Boston Fellowship, she manages the CJP Young Adult Community Grants and Young Jewish Leaders Council, aimed at expanding funding and training resources to the more than 40 Jewish young adult organizations in Boston and creating opportunities for innovation and leadership to emerge. Originally from Connecticut, Abby moved to Brookline, MA, after graduating from Skidmore College with a BS in management and business with honors and minor in art history, with a focus on art museum marketing.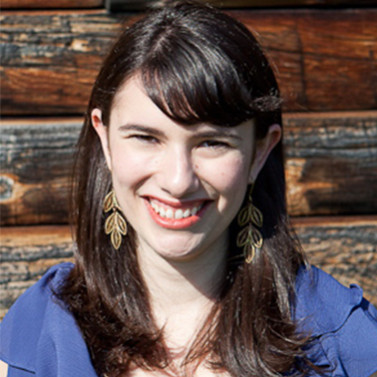 Sara Brookner, Production Lead
Sara Brookner is a Boston-based dramaturg who works as the Manager of Outreach at the New Center for Arts and Culture. She spent two years as the Dramaturgy and Outreach Fellow at ArtsEmerson: The World On Stage. Sara serves on the Stage Source Gender Parity Task Force, the One Boston Initiative steering committee, and as a member-at-large on the board of the Association for Jewish Theater. She has worked as a dramaturg on productions with the American Repertory Theater and its Institute, Whistler in the Dark Theatre, and Boston Public Works. She earned her MFA in dramaturgy from the American Repertory Theater/Moscow Art Theatre School Institute for Advanced Theater Training at Harvard University in 2011.
Alison Hammer, Production Co-Chair
Alison Hammer is founder/owner of Hammer Design and Development.